ゴールドリーフオブジェ
GoldLeaf object
2021

2019 - 2020
落葉の葉脈に金箔押しを施した作品。金箔押職人が目指したのは自然の美しい造形美を金箔の技で昇華する事。金箔は葉の全てに融合している。漆板には鉄が仕込んであるため、マグネットで葉の位置を変化させて楽しむことができる。
Gold leaf veins to honor Nature
The kinpaku (gold leaf) craftsman aims to sublimate the modeling beauty of nature with his gold leaf technique. The gold leaf is completely fused to all of the leaves. The position of the leaf can be easily changed with a magnet on the iron-integrated lacquer plate.
| | |
| --- | --- |
| size(plate): | W155.H155.D10 / W205.H205.D10 / W300.H300.D10 |
| materials: | 金箔,葉脈 GoldLeaf,Leaf |
株式会社金箔押山村
KINPAKUOSHI YAMAMURA Co.,Ltd.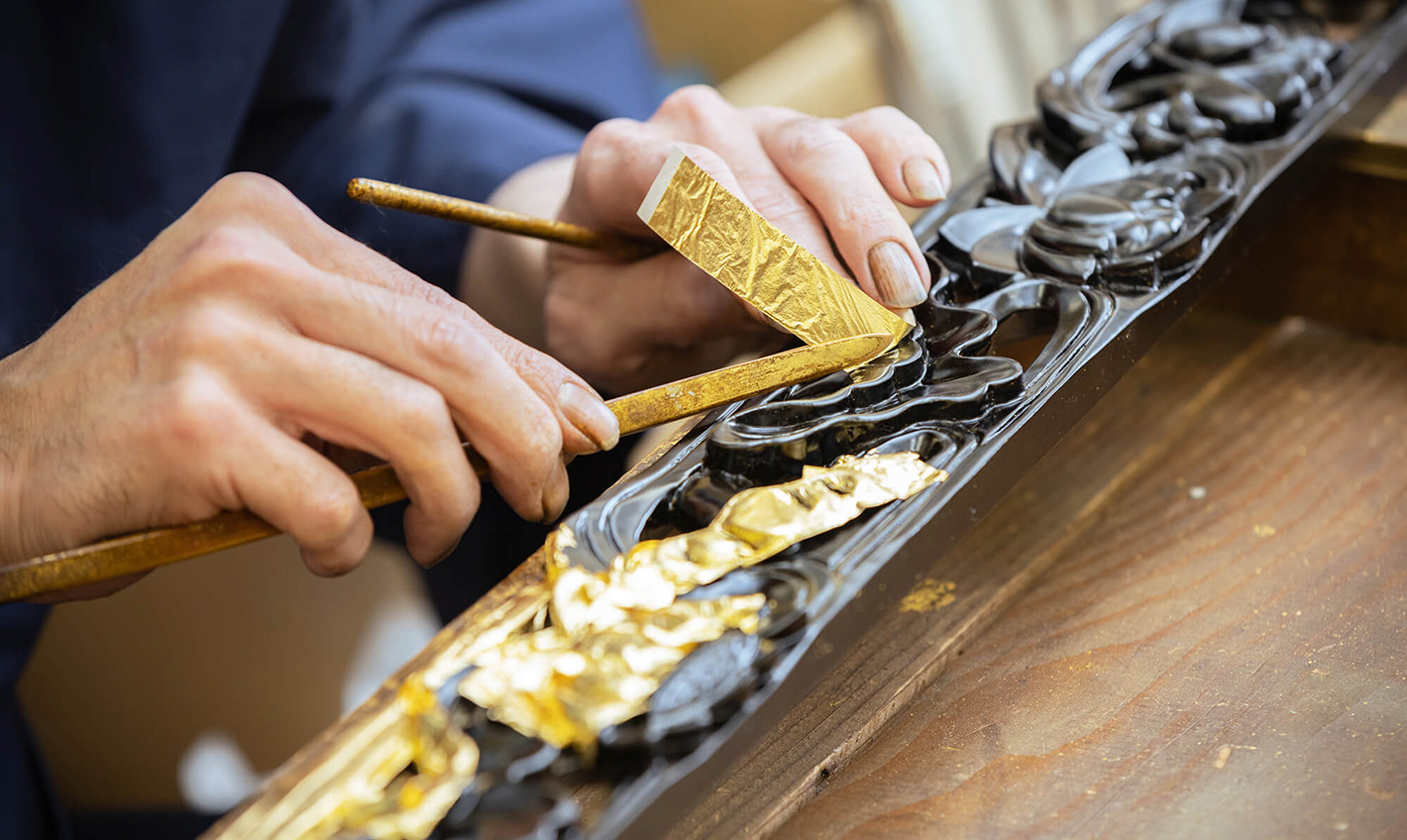 1949年創業。
京都の伝統産業である「京仏壇・京仏具」の金箔押しを中心に漆器、神具、鋳造品などあらゆる素材に金箔を施す。その高い技術で、創業以来全国の寺社仏閣の金箔押に携わる。京都独特の技法である、接着剤としての漆の塗り加減で落ち着いた輝きを出す『重押し』という技法にこだわり、鎌倉時代から続く金箔押としての職人技を伝承している。
Since its inception in 1949, KINPAKUOSHI YAMAMURA has been deeply involved in the conservation of Kyoto's heritage. Applying kinpaku (gold leaf) mainly on items belonging to Kyo-Butsudan Kyo-Butsugu (Kyoto Buddhist Altars and Paraphernalia), one of the Kyoto's designated traditional industries, as well as materials such as lacquerware, sacred items, and castings, KINPAKUOSHI YAMAMURA has been working on the restoration of important temples and the main buildings of shrines throughout the country. Adhering to the unique Kyoto technique called "heavy pressing," which gives a harmonious shine by applying lacquer as an adhesive, KINPAKUOSHI YAMAMURA has been preserving the craftsmanship of kinpaku-oshi (gold leaf stamping) since the Kamakura period.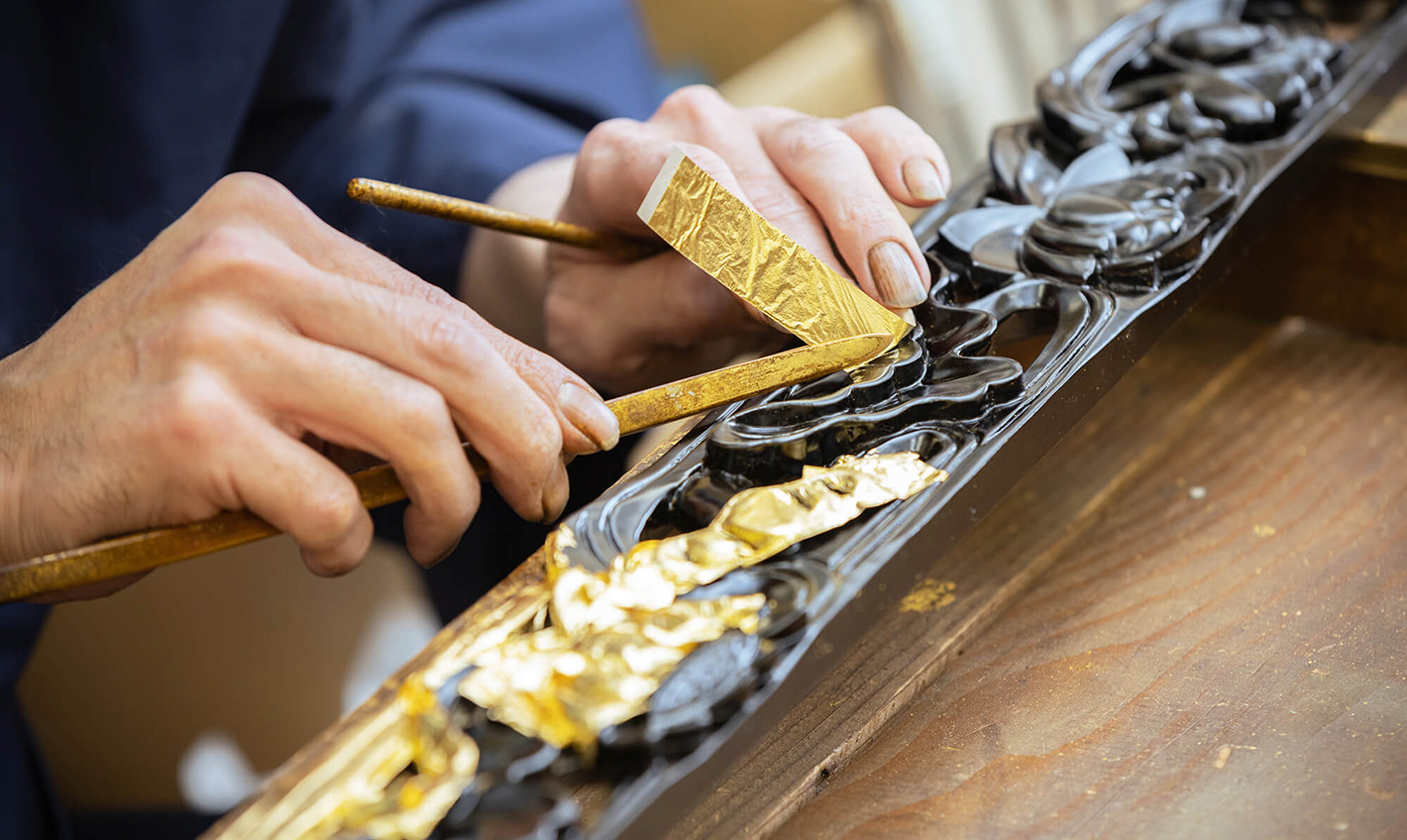 〒607-8302京都府京都市山科区西野山欠ノ上町1-341-34 kakenoue-cho, Nishinoyama, Yamashina-ku, Kyoto, 607-8302 Japan
Tel : +81 075-583-5153 Fax : +81 075-583-5154