竹節皿
Bamboo joint plate
2022
竹の節を皿に見立て、昇華させた作品。乾燥すると走る割れ目に金継ぎを施し、食器としての強化を図りながらもユニークな作品に仕上げた。
This unique plate is crafted from bamboo with natural cracks, then the parts are jointed together with lacquer and gold. It is not only elegant but also durable as tableware.
| | |
| --- | --- |
| size: | (S)Φ80.H20mm (M)Φ100.H34mm (L)Φ130.H36mm |
| materials: | 竹,漆 Bamboo,Lacquer |
| price: | ¥+tax |
竹又中川竹材店
TAKEMATA NAKAGAWA TAKEZAITEN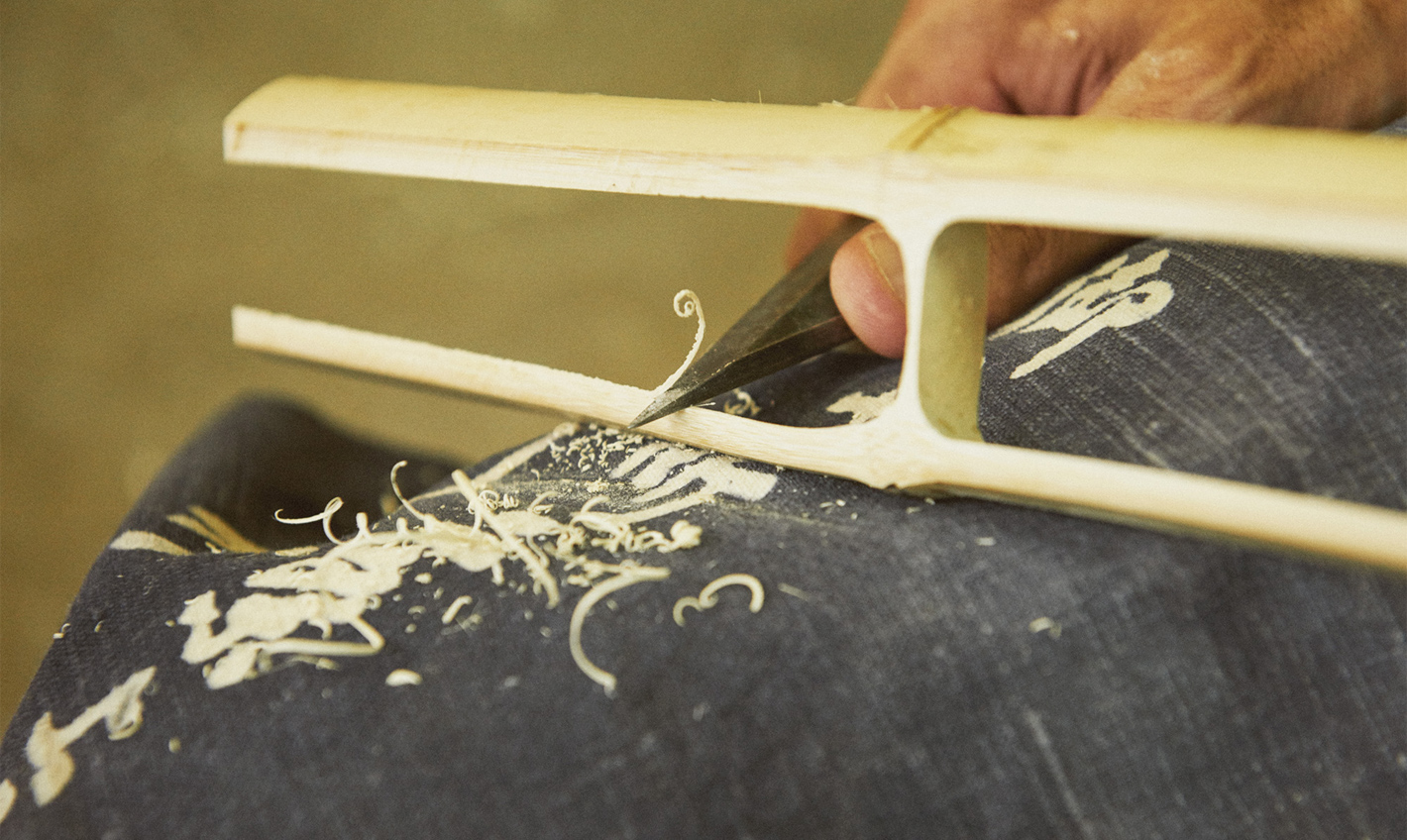 三百年以上にわたり伝承されてきた技術と、お客様のご希望を最大限取り入れる姿勢で、普段使いの小物雑貨から庭園の竹垣に至るまで幅広くデザイン、製作、施工しています。良質の京銘竹を使用し、伝承の技に斬新な技法を凝らし、現代の生活に調和する竹製品を提案・プロデュースしています。
By constantly dedicating ourselves to fulfilling customer wishes to the fullest extent possible and continually handing down traditional techniques for more than 300 years, we have pursued the design, production and installation of everything from daily-use implements and accessories to bamboo garden fences. Today, we make full use of Kyo-meichiku (Genuine Kyoto Bamboo) as well as innovative approaches combined with techniques passed down from TAKEMATA artisans of past generations as we propose and create bamboo products designed to harmonize with contemporary lifestyles.