螺鈿アートパネル
RADEN Artpanel
2020
漆の呂色をベースに、螺鈿で水面を表現したアートパネル。
An art panel expressing the surface of water with a raden decorative technique inlaid on the lacquer.
| | |
| --- | --- |
| size: | W300.H300.L5 |
| materials: | 漆,貝殻,アルミ Lacquer,Shell,Aluminum |
嵯峩螺鈿野村
SAGARADEN NOMURA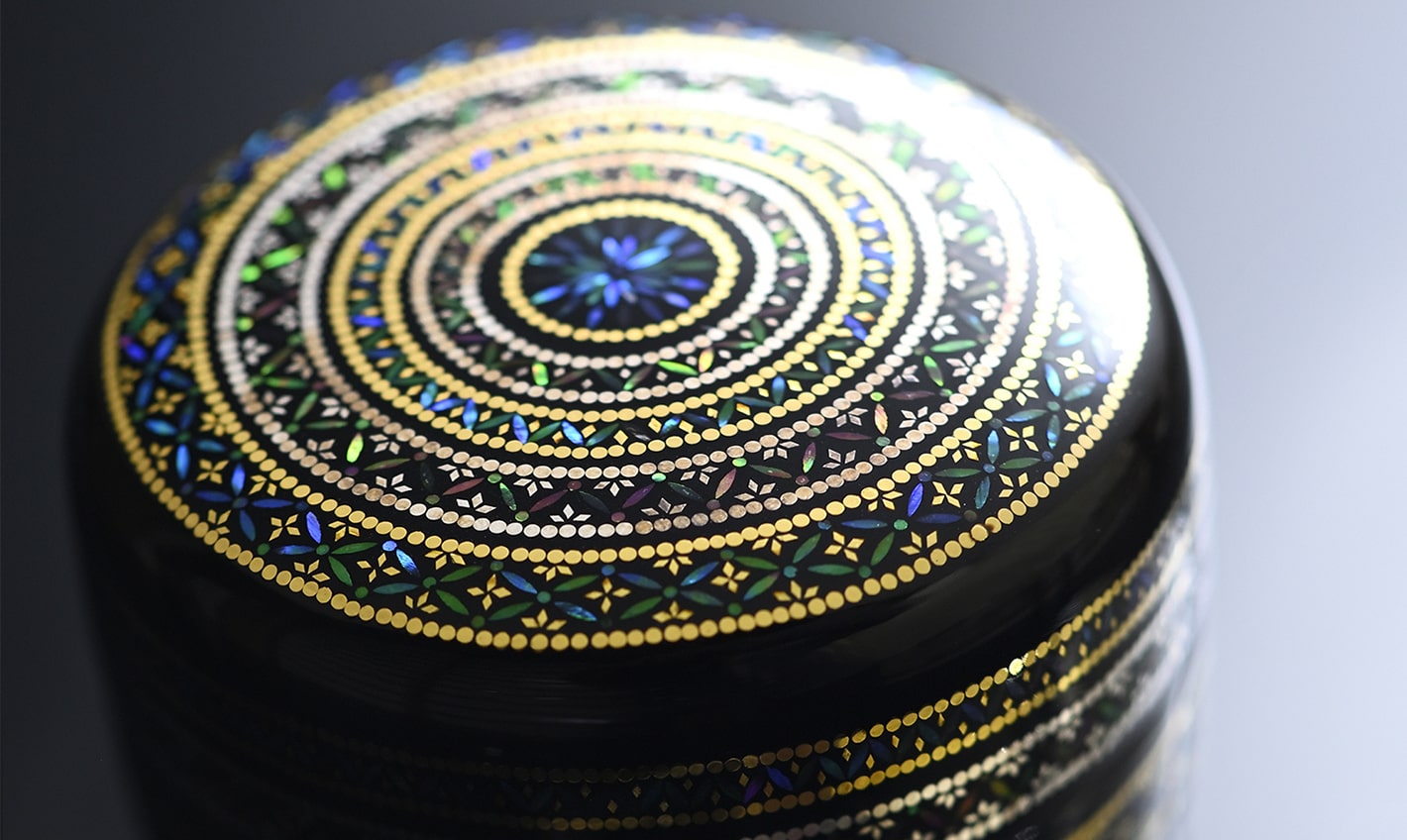 京都で唯一、青貝・螺鈿製造・販売を営む嵯峩螺鈿野村。螺鈿は、漆器などに用いられる装飾技法で、貝殻の内側から取られた虹色の美しい光沢を持つ素材を細かく切り、表面にはめ込む。嵯峩螺鈿野村では下地(塗り)から加飾までを行っており、六十から百の工程を経て完成する作品は、少なくとも三カ月の月日を要する。「輝きと薄さを追求したこだわりの技術力」を基本とし、商品制作を行っている。
Saga Raden Nomura is the only company in Kyoto that manufactures and sells Aogai and Raden. Raden is a decorative technique used in lacquerware. It uses a thin, rainbow-colored layer of mother-of-pearl cut from the shell and inlaid into the lacquer. From base-painting to decoration, Saga Nomura Raden takes at least 3 months to complete the 60-100 process. The product manufacture is based on "special technology in pursuit of brilliance and thinness."