絞り銀箔屏風
Shibori silverleaf folding screen
2022
畳敷きに炉をきったお茶室の中で湯を沸かす、炭火の色彩を伝統技法の焼き箔で表現。その表情や色味から、様々なイメージを想起することができる。
The traditional technique of yakihaku (sulfur-oxidized silver foil on washi paper) is used to depict the charcoal fire used on tatami mats during a tea ceremony. A variety of images are evoked by the delicate expressivity and colors.
| | |
| --- | --- |
| size: | (folded)W456.H2000.L124mm (extended)W1824.H2000.L31mm |
| materials: | 銀箔,和紙,布,木 Silverleaf,Paper,Cloth,Wood |
| price: | ¥750,000+tax |
百鶴アートパネル
SilverLeaf artpanel
2021
100羽の折り鶴を銀箔紙で形作り、一つ一つに焼き目のような表情をつけてから再び広げ、その後張り合わせてパネル加工した作品。万華鏡の様な奥深い表情を持つアートパネル。歴史ある美術工芸品の保護や修復を手掛け培った技術で、平和を祈るような作品となっている。
One Hundred Cranes
Paper cranes are made by folding square paper to resemble a crane, the symbol of peace. A kaleidoscopic art panel in which 100 folded paper cranes are shaped with silver foil paper, then each piece is treated according to a traditional process, in order to obtain a burnt appearance, unfolded and re-transformed into a piece of paper. The craftsman's know-how dedicated to the conservation and restoration of works of art is used here to create an object of prayer for peace.
| | |
| --- | --- |
| size: | W1000.H1000.D40 |
| materials: | 銀箔,木 SilverLeaf,Wood |
株式会社弘誠堂
KOSEIDO Co.,Ltd.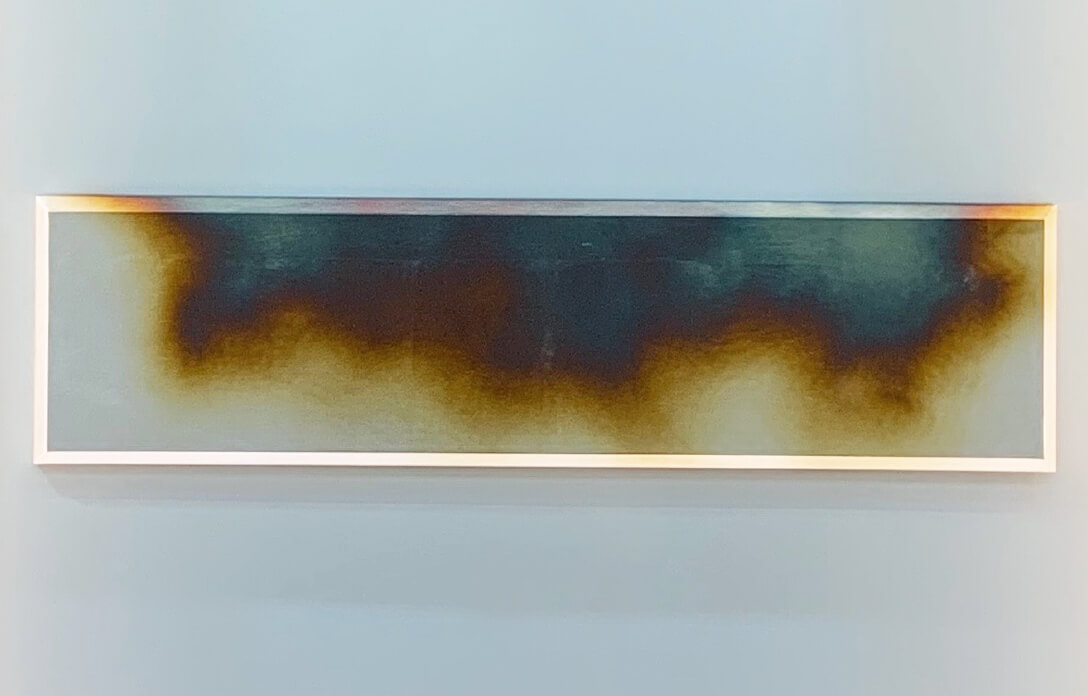 1953年創業。
表具師として数多くの美術品や仏画、屏風などの演出を手がける。文化財クラスの修復から、作品の洗い修復まで表具のあらゆる作業全てを行い、現在では伝統的な京都の表具技術をもとに、海外デザイナーとのコラボレーションや現代アートの演出など、多岐に渡って活動している。
Moved by a sense of mission to "transmit to future generations" works of art handed down by our ancestors, KOSEIDO is a workshop involved in every kind of restoration process, from the full scale restoration of cultural heritage properties to the cleaning and repair of various objects such as hanging scrolls, folding or sliding screens, frames, scrolls, books, etc. KOSEIDO also actively participates in new areas of work such as developing display and mounting techniques, suitable for the contemporary housing environment.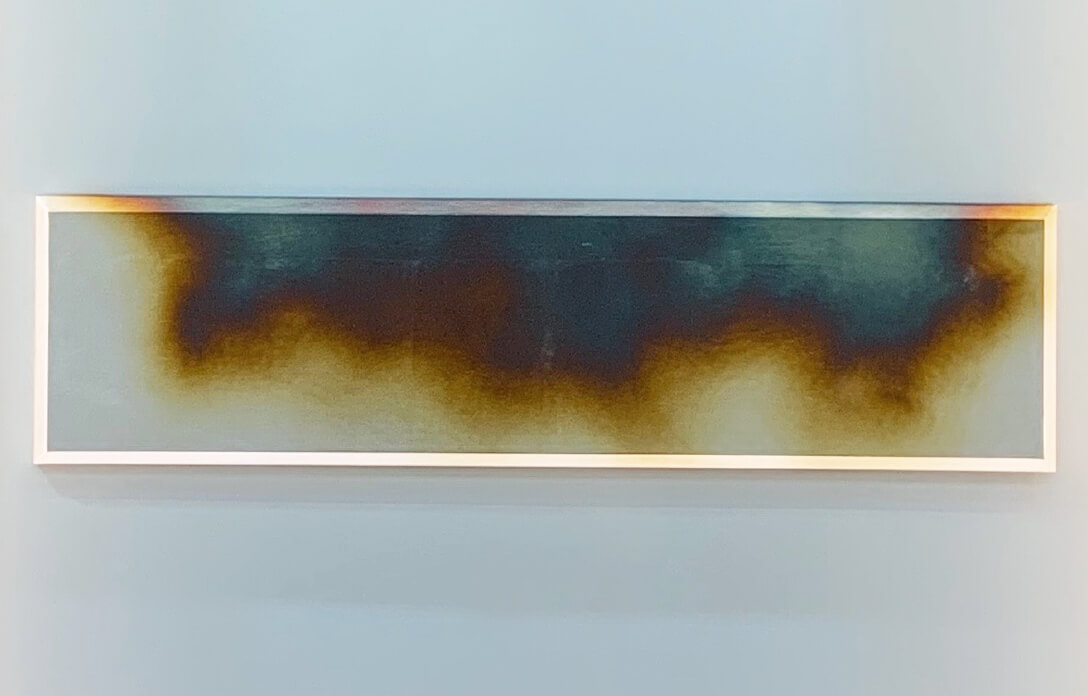 〒604-8403京都市中京区聚楽廻り中町 27-1227-12 Nakamachi, Jyurakumawari, Nakagyo-ku, Kyoto, 604-8403 Japan
Tel : +81 075-811-3394 Fax : +81 075-811-3389